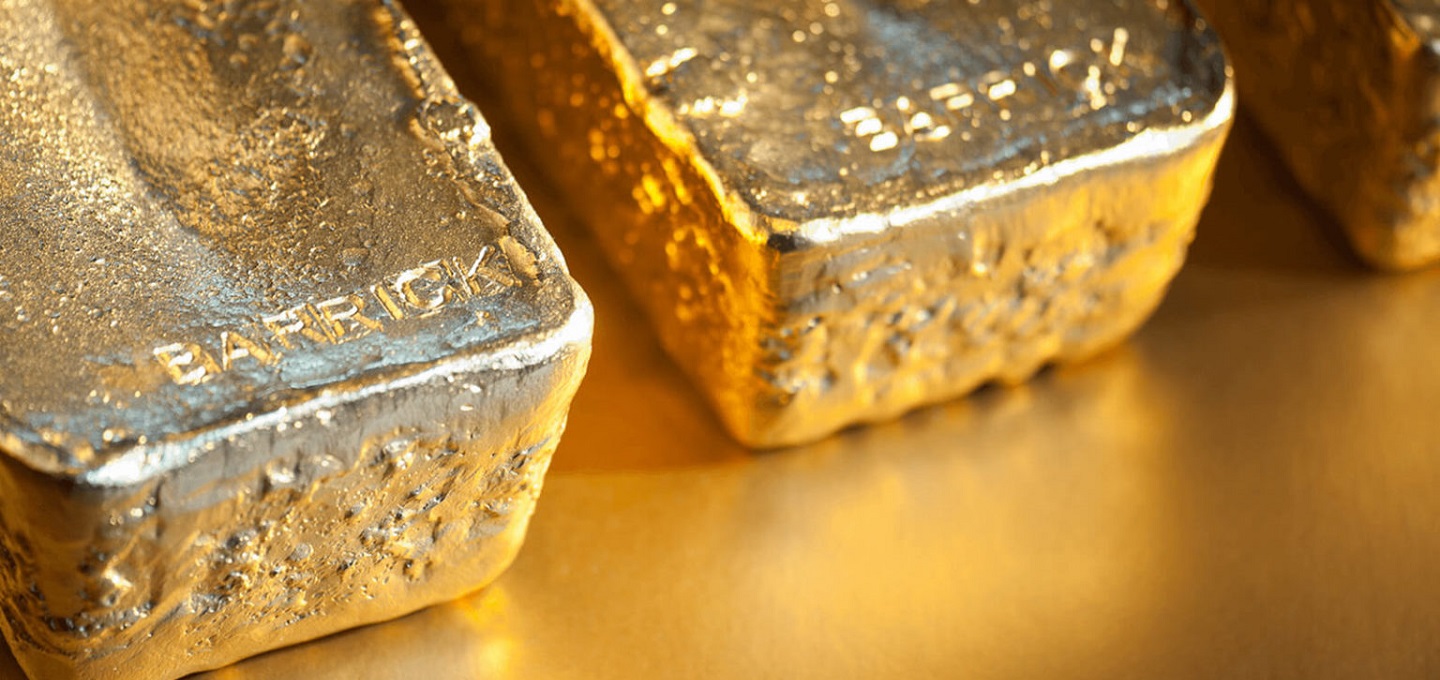 Barrick
Barrick Gold's vision for 'Disciplined, Profitable Production' with RtDUET.
BARRICK
Challenging times fort the Gold Mining Industry
Gold mines and money trees have long been the adage of parents implying an endless stream of money but the reality is that the last few years have been tough for gold mining companies including industry leaders like Barrick Gold.
With twelve straight years of rising prices through to 2012, focus in the industry was production growth. An abrupt downturn in market price combined with rising production costs triggered those same companies, including Barrick Gold, to shift focus towards conserving costs.
"The price of gold was going up very nicely for a few years, then back in 2012 the price turned around and went from $1800 to $1200, however the costs did not go down with it." says Iain Allen, Senior Manager, Mining Information Technology for Barrick Gold.
"Margins are being squeezed." says Allen.
A shift in focus to 'Disciplined, profitable production
While Barrick was well-positioned as number one in the industry for reserves and production, in 2012, Barrick's leadership wisely started a major strategic transition to become a more sustainable company in any gold-price environment. The company redirected all efforts towards 'Disciplined, profitable production'.
At the Pueblo Viejo mine in Dominican Republic, one such focus was production loss accounting. One of Barrick's higher performing mines, the site processes over one million ounces of gold per year. That level of production translates to 1000 tons per hour, generating revenue of over $200,000 each hour meaning every minute of production counts.

Barrick looks to production loss accounting
For Barrick, accurately accounting for production losses due to production stoppages and delays was the primary driver behind the implementation of a downtime system like RtDUET, but there were other important objectives such as the standardization of reporting metrics and improved maintenance processes.
Barrick's objectives for a production loss accounting system included:
Accurately account for production losses due downtime
Focus maintenance efforts on issues with the greatest impact on production
Standardize data collection and calculation of metrics for enterprise-wide reporting
Comply with corporate maintenance reporting guidelines
To accomplish these objectives, the company sought a standard platform for the collection and reporting of downtime information across the enterprise. RtDUET met the company's requirements which included automatic downtime or slowdown event detection; downtime event manipulation, ie: event splitting, manual events and supervisory event approval; and automatic calculation of standard metrics such as availability, utilization, MTBF, etc.
Further to these requirements, RtDUET also had a tight integration with Barrick's data historian, OSIsoft's PI system and offered easy-to-use configuration tools and a web-based interface, all key features.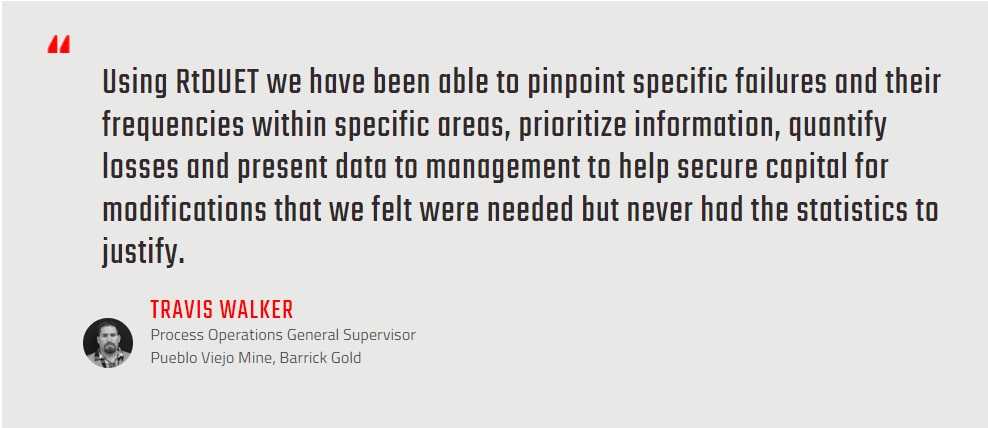 From slowdowns + shutdowns to informative reports.
The premise of the system set-up at Barrick is straight forward but includes checks and balances to ensure accurate data capture.
After a shutdown or slowdown is triggered, operators use the RtDUET interface to classify the event. The reason codes accessible to the control room operator are relevant to the asset and aligned with the Enterprise Asset Management system to streamline the process. At the end of each shift, automatic emails are sent to supervisors which prevents coding errors, yet another check to ensure data quality.
"RtDUET when set up with a clear vision is a very powerful tool; it can be as simple as an online control room log or very detailed to help capture data against asset performance and quantifying any potential 'slowdown from maximum performance' or actual production losses within the area," says Walker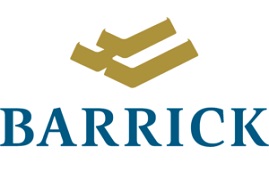 Headquartered in Toronto, Canada, Barrick is the world's leading gold mining company, with mines and projects on five continents. Barrick's vision is the generation of wealth through responsible mining; developing and operating high quality assets through disciplined allocation of human and financial capital and operational excellence.
Downtime System Requirements at Barrick:
Automatic downtime event detection and logging
Manually add downtime events
Detect production slowdowns as well as complete stoppages
Split a downtime event into multiple sub-events
Supervisor approval of downtime events
Automatic calculation and reporting of standard maintenance metrics such as availability, utilization & MTBF.
Want to Know More?
Get in touch and let's discuss how RtDUET can help you reach your operational goals.